Anice Hoachlander, Judy Davis and Allen Russ of StudioHDP are part of a creative consortium - a group of photographers dedicated to the art of photographing architecture, interior design and landscape architecture. Their use of specialty lenses, layering composite techniques and creative lighting sets them apart from their competition. They are well known as the go-to team for creating dramatic scenes of a design project in its environment.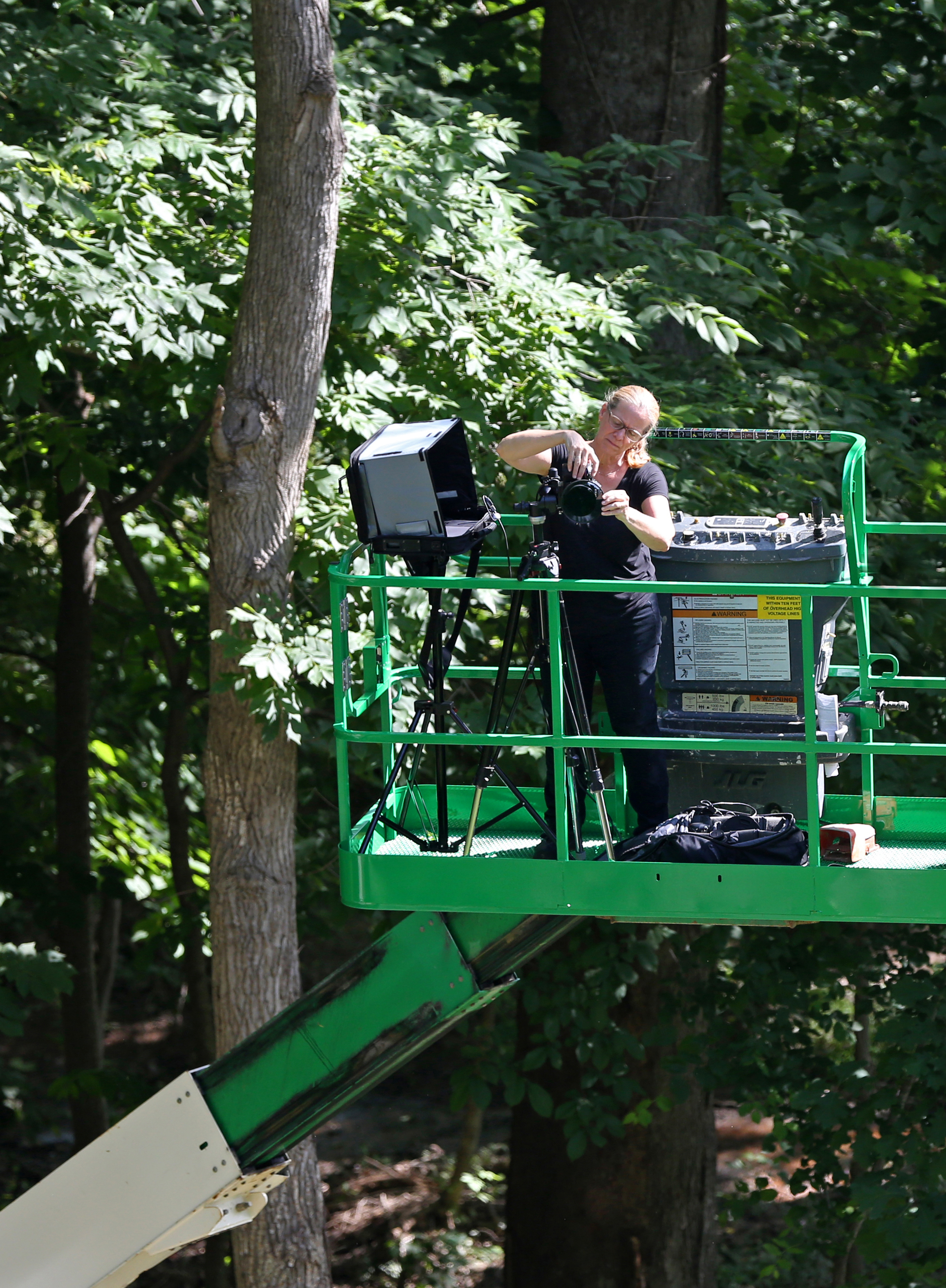 Anice Hoachlander
Artist's Statement:
"I consider my photographs successful if the viewer experiences a communication of subject and place in a way that transcends photography itself. I approach each assignment as unique, letting the personality and materials of the building dictate how the images are created. By exploring a project with my client during a pre-production scout – walking the site with my camera, finding out about the space's character – I can then visually "verbalize" the project design intent. Each final image is carefully composed, using light and camera angle to create depth and meaning. I bring to my work an artistic eye, keen attention to compositional detail and extensive experience in natural and interior lighting. "
Anice Hoachlander holds a Bachelor of Fine Arts from George Washington University and is the founding partner of DC-based Hoachlander Davis Photography, an architectural photography studio established in 1990. Design firms repeatedly commission Anice to photograph projects for regional and national design competitions, resulting in over 350 project design awards. Published images can be found in a variety of print and digital magazines, including ArchitectureDC, ArchDaily, Architectural Record, Architizer, Atomic Ranch, Bethesda Magazine, Custom Home, Home & Design, Interior Design, LUXE, Residential Design, Traditional Home and Washingtonian.
Anice is also active in the design and photography communities. She is an affiliate member of the American Institute of Architects and supports the National Building Museum. Currently, she serves on the steering committee for Capital Area Custom Residential Architect's Network (CACRAN). From 2012 to 2015, she held a Co-Chair position for the American Society of Media Professionals (ASMP) - Architectural Specialty Group. Also recognized as an informative and entertaining speaker, Anice has produced photography seminars with her colleagues for national AIA conventions and local meetings at the District Architecture Center.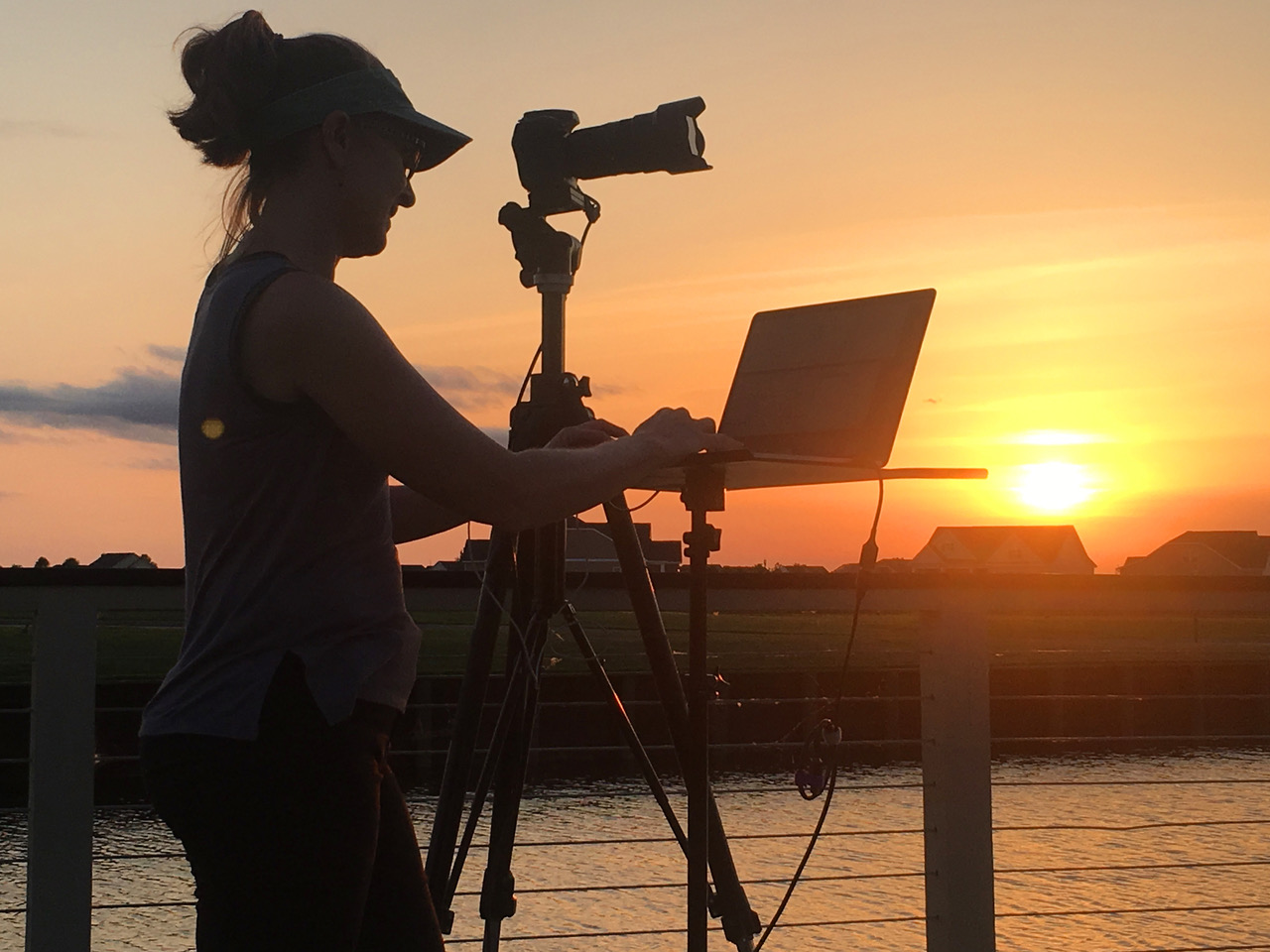 Meet Judy Davis:
"You can't use up creativity, the more you use, the more you have" ~Maya Angelou
When I watch movies, I sometimes get caught up in the cinematography, lighting techniques or close-ups - asking "how did they do that??" Or, open a magazine and review a photo for the angle of light - it's just what I do - I see differently from your average Joe. The best part of being creative - helping my clients win awards and getting published for those accolades.
Bringing an award-winning eye to architectural photography, Judy is recognized in the architecture industry for meticulous attention to detail, and extensive understanding of composition and location lighting to enhance shadow/light play. Her photography emphasizes interactions between the built environment and its inhabitants, which successfully capture the designer's vision. Her experience with the Arts and Photography started in high school, and she earned an Associates Degree in Commercial Photography at the Art Institute of Ft Lauderdale, FL.
Her images have been featured in hundreds of architectural design project awards for both commercial and residential clients, and published in Washington Home & Design, Architecture DC magazine, Buildings Magazine, Luxe Magazine, Hearth & Home, Landscape Architecture Magazine, Washingtonian, Luxury Pools and Contract Magazine, among others. In 2017, she won "Best in Show" for Kenilworth Aquatic Gardens' 3rd Annual Photography Exhibition.
It is important to the photo industry to advance the profile and professionalism of photographers on a local and national level. Judy maintains membership in the American Society of Media Photographers (ASMP) and was Co-Chair of it's Architectural Specialty Group from 2014-16. Additional memberships include the National Building Museum and the DC AIA (Affiliate Member). She has also taught Architectural Photography classes at the Center for Digital Imaging Arts in Washington, DC, as to help the next generation of photographers, both creatively and business wise.
You also might find her out photographing with her teenage daughter and their travel adventures with a GoPro camera!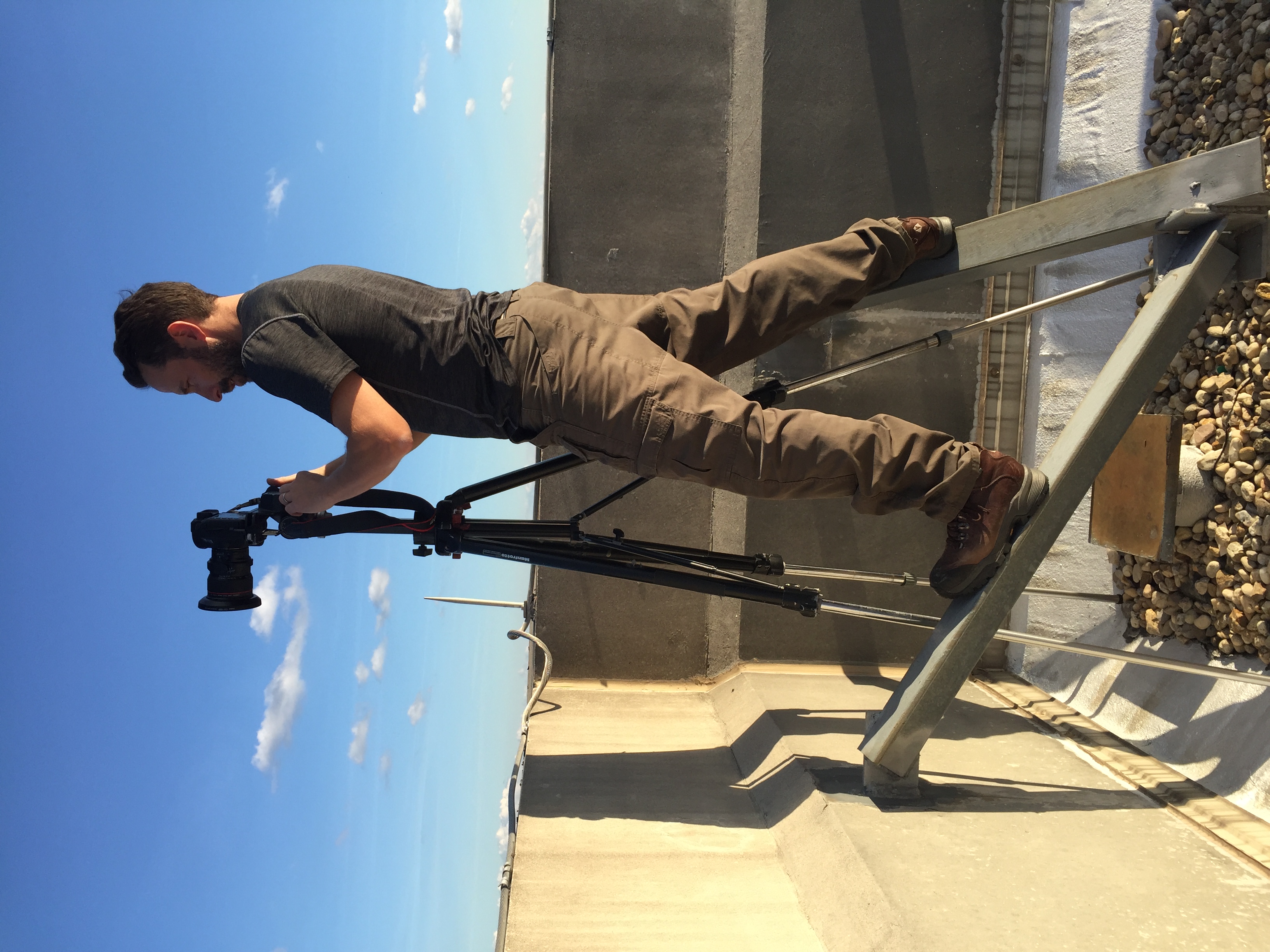 On a recent shoot, I was discussing my remaining shot list with the client and they reminded me that a picture is worth a thousand words. If I do my job well they don't have to explain their design intent with too many actual words. But beyond the cliché, it did bring to mind two of the things that I strive for with any photoshoot: Creating beautiful photographs and establishing a context and narrative that artistically tells the story of my clients work so that they can tell their story to their audience whether it's a prospective client or a magazine reader.
Allen Russ received his BFA in Photography from the University of Arizona in 1998. Upon graduating, Allen began his photographic career working commercially in Tucson, until a move to Boston where he became the staff photographer at Brand Equity, a graphic design firm specializing in corporate identity creation for clients such as Atari, Staples and Au Bon Pain.
In 2006, Allen became the Associate Photographer at Hoachlander Davis Photography bringing with him nearly 15 years of experience working in the photography and design fields. His specialty has always been in photographing the built environment with a special emphasis on landscape.
Allen's photographs have been published in Landscape Architecture Magazine, ArchitectureDC, Home & Design, Chesapeake Views, The Washington Post Magazine, Style 1900, Fine Home Building and New Old House and have garnered numerous design awards for both architects and landscape architects alike.
Allen is a regular speaker and educator on the subject of architectural photography and digital imaging including presenting with his colleagues at national AIA conventions. He and his colleagues are routinely invited to present their lectures and workshops to architects and designers throughout the Washington DC area.